Children and teens at IA are enthusiastically welcomed into the Youth Program by friendly faces and engaging children's staff that help to fill each day with fun and new experiences. The program is filled with cool, age-appropriate activities and interesting topics related to the conference theme.
In 2023, there will be six children's groups, each with experienced staff: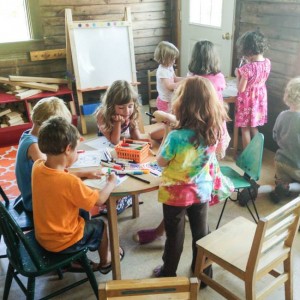 ● Toddlers ~ ages 18mos – 3 years: Brendan Carney, Katie Rasor & Lucia Green-Weiskel
● Barners ~ Pre K – rising 1st graders: Megan Lynes and Dave Nagel
● Brookies ~ rising 2nd – 4th graders: Andy Linscott and John Porcino
● Newtons ~ rising 5th – 6th graders: Marc Bender and Liz Erickson
● Marshlandians ~ rising 7th – 9th graders: Isaac Eddy and Heidi Kublova
● Seniors ~ rising 10th – 12th graders: Erika and Dumaine Williams
Note that groups won't be finalized until close to the conference to accommodate shifts in registration. Groups are developed based on the number of children registered overall and in any given age group, with an eye toward keeping groups a fun, manageable size while meeting the needs of the youth in age-appropriate ways.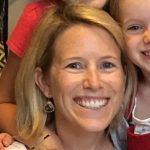 Katie Bender, Youth Program Coordinator
Questions? Concerns? Suggestions? Please don't hesitate to contact me: bender.katie@gmail.com. And of course, feel free to talk to me while on Island. See you soon on Star!