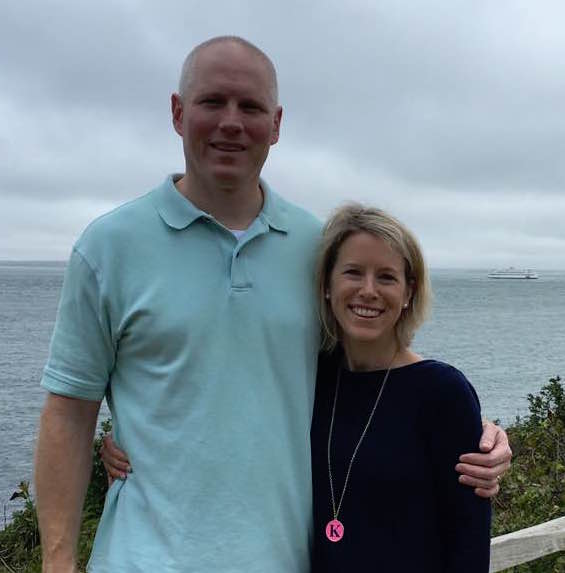 Our Program Director this year is Katie Bender. Katiehas attended IA since 1985 and was a Pel for many years.  Now a kindergarten teacher, Katie is excited to bring her professional experience to the IA Youth Program and to support an amazing team of equally enthusiastic, creative, and adventurous youth leaders this summer!  Katie's daughters (Abby 9, Brooke 6, and Lilla 4) are counting down the days until IA.
Marc Bender will be providing support to the youth program as a program assistant.  Marc is an Assistant Principal at Wellesley High School and his background is in school counseling.  He has been on the youth staff in both Toddlers and Brookies in the past and looks forward to getting to know the kids in each of the groups this summer.  Marc is an avid "yardener" and chief caretaker of his daughters' cats Skippy and BooBoo.  Marc and Katie live with their girls in Medfield, MA.
Todlers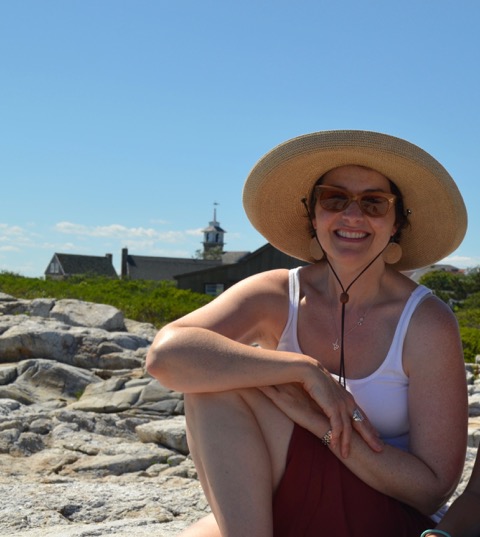 Sophia Lyons is originally from Los Angeles, CA, but has lived in Amesbury, MA for the past six years. She is entering her second year of seminary at Boston University, pursuing UU ministry with her husband, Jason McLin. She has two daughters, Olive (10) and Poppy (8). Sophia loves roller skating, dancing while driving, goats, scarves, vegan baked goods, The Grateful Dead, eucalyptus trees, guinea pigs, board games, laying on the rocks at Star, and really, really spicy food. She can't wait to be back at IA for her 4th summer and is especially excited to spend her mornings with your toddlers!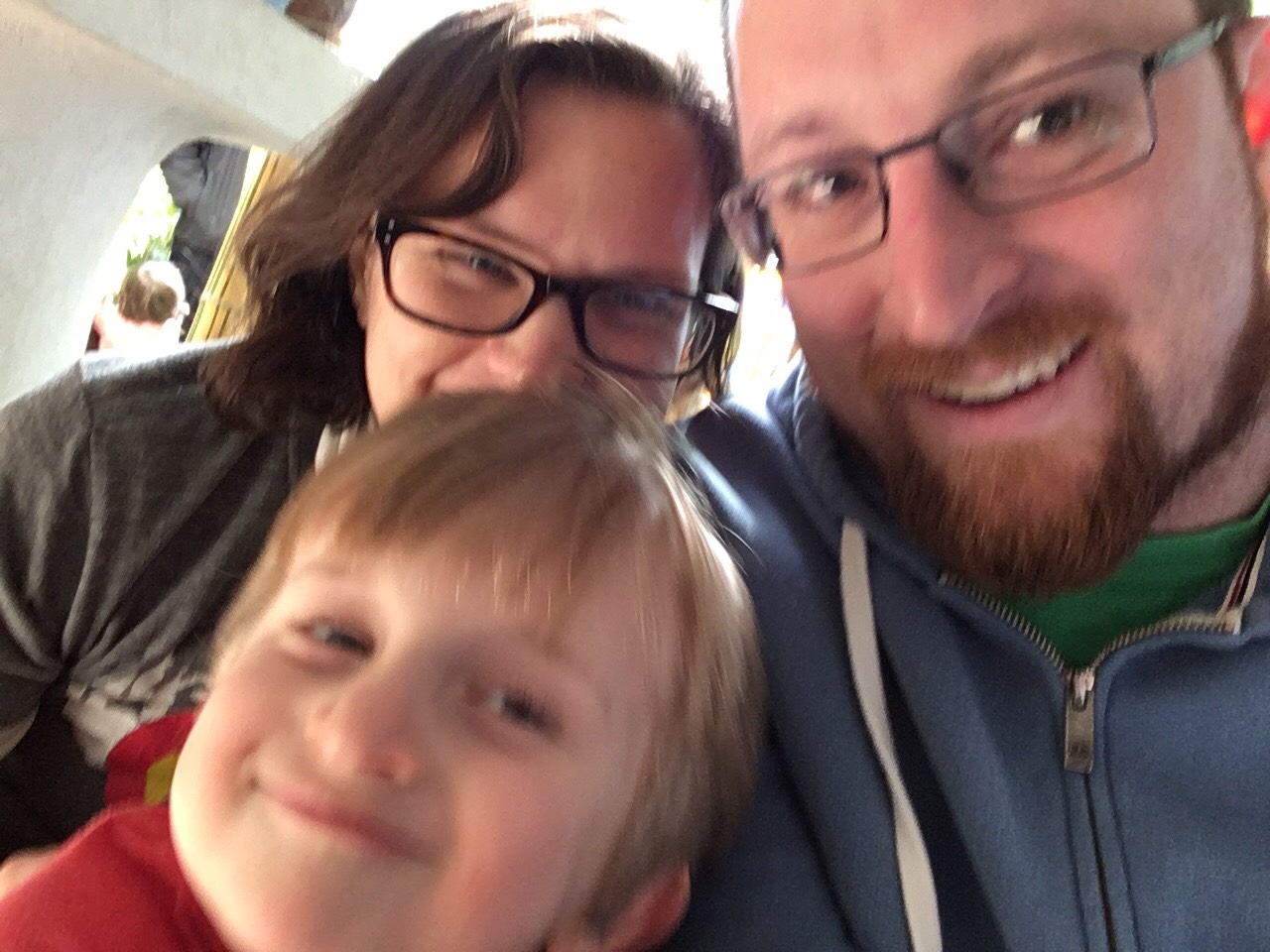 Dave Nagel (who lives in Philadelphia, PA) first came to Star as a conferee at age 12 and met his wife Emily while working as a Pelican. This is his second time attending IA and is very excited to see his son Owen (3) and all the toddlers get to know the island. He looks forward to getting to know many new little friends!
Barners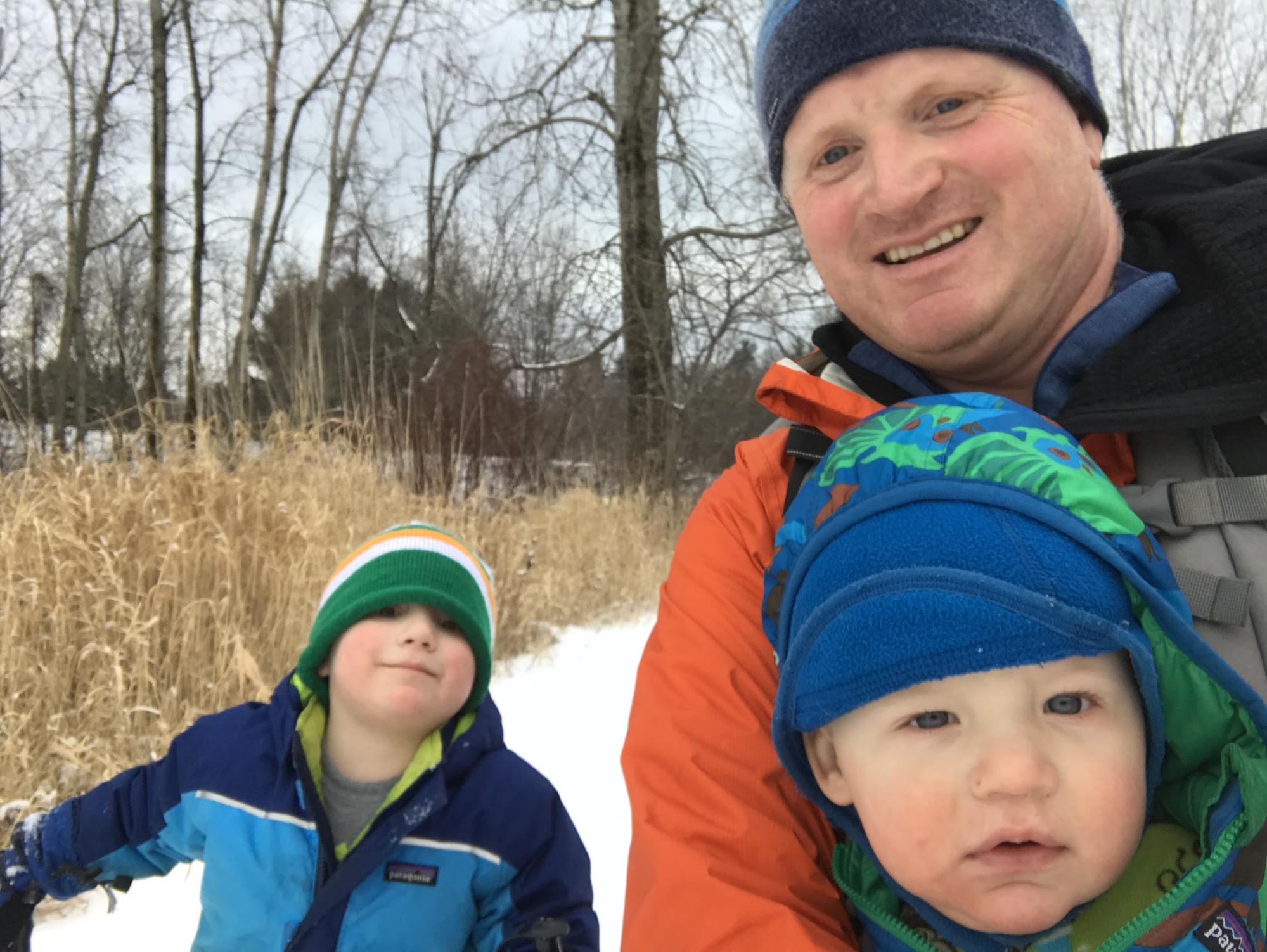 Ben Fowler began coming to Star Island as a Pelican in the mid 1990s and decided he liked it so much he stayed around for a decade, eventually working year-round on the facilities staff. Ben and his wife Mara Dowdall met during their Pelican summers, and they now live in Burlington, Vermont with their two sons—Dean (5) and Cassidy (1). Ben works as an engineer in the energy efficiency field and while not doing that, enjoys biking and other outdoor adventures, and all things science/tech geeky.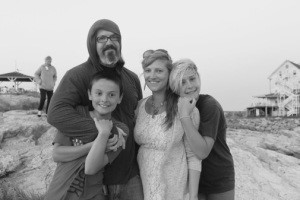 Tryst Chagnon is Director of Religious Education at the Unitarian Universalist Fellowship of Raleigh. Tryst also works as a divorce and custody mediator. She is a longtime Shoaler, the previous IA Youth Director and a former Pel. In her spare time she enjoys live and recorded music, spending time with friends, traveling, and dancing. Tryst lives in Raleigh, NC, with her partner, their three children, and their dog, Puddy.
Larries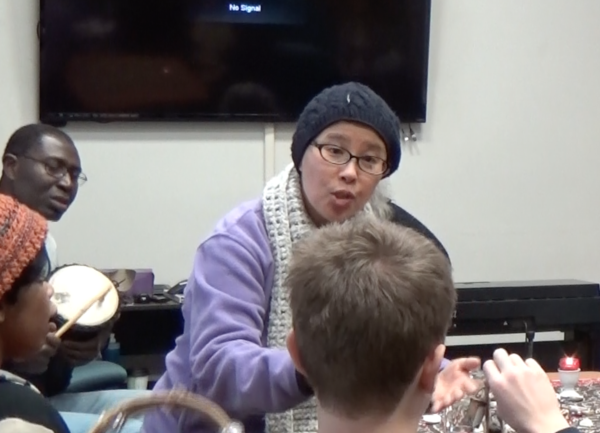 Yuri Yamamoto is the Music Director at the Unitarian Universalist Fellowship of Raleigh and a staff accompanist at Meredith College Music Department. She has six children of her own. Yuri has a Ph.D. in genetics and also enjoys reading and writing. Yuri loves musical improvisation and looks forward to being on Star with the Larries again this summer!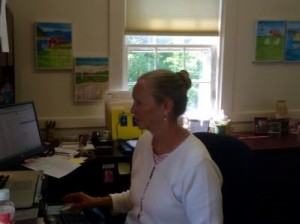 Elizabeth McVey Erickson is a former longtime Pelican and has served on the Youth Staff at the Pel Reunion Conference. She also has experience running two church school programs. Liz began going to Star Island in 1961 (!) and is thrilled to be back for another action-packed week with the Larries at the IA Conference this year. Liz met her husband (who does not attend Star Island), when they were both students at Andover Newton Theological School. They have two grown children and live on the coast of Maine.
Brookies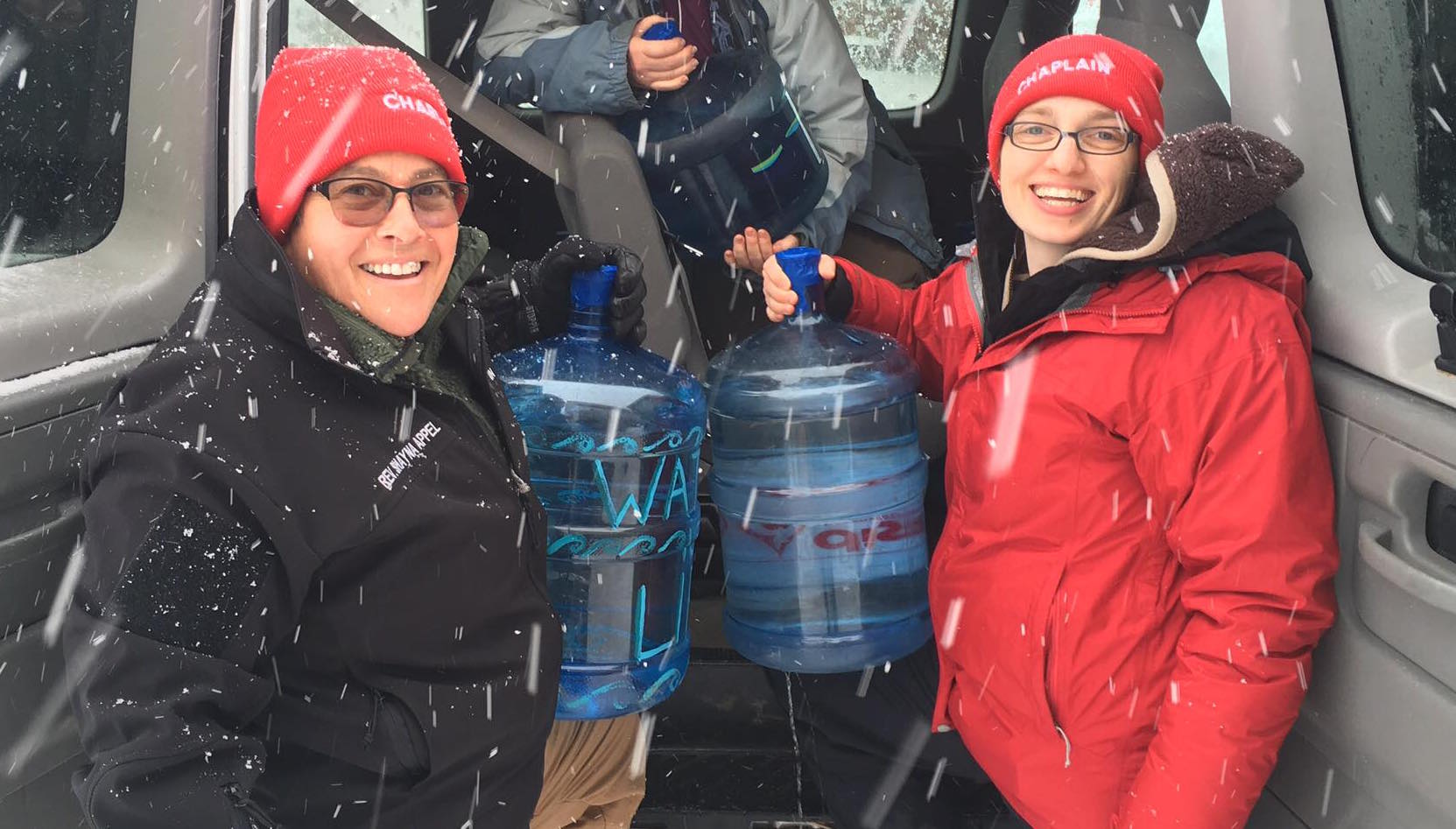 Rev. Shayna Appel (pictured left) currently serves as the Contracted Minister at All Souls Unitarian Universalist Church in West Brattleboro, Vermont. She is a former firefighter/paramedic and has brought that career with her into the ministry by serving as the Fire Dept. Chaplain with multiple local fire and rescue groups. She is also a founding member of the UU Trauma Response Ministry Team. Shayna brings to IA a long history on Star Island working with UCC and UUA Youth Conferences. This is her second year on the staff of IA. She may or may not have a new tattoo sporting the exact latitude and longitude of her spirit's home!
Rev. Megan Lynes (pictured right) grew up UU in Boston, and is about to begin her 9th year as the Parish Minister at The First Parish in Bedford, MA. Before serving in Bedford, Megan worked as a chaplain at Brigham and Women's Hospital in Boston, and with teens at the Interfaith Youth Initiative in Boston, and on the ropes course at Interlocken International Summer Camp in NH. She's a member of a playback theatre troupe called True Story Theatre. Some of Megan's favorite activities are improv theatre, team building games, making all sorts of art, contra dancing, learning guitar, and laughing with friends old and new. This is her second year with the Brookies, and she just can't wait!
Marshlandians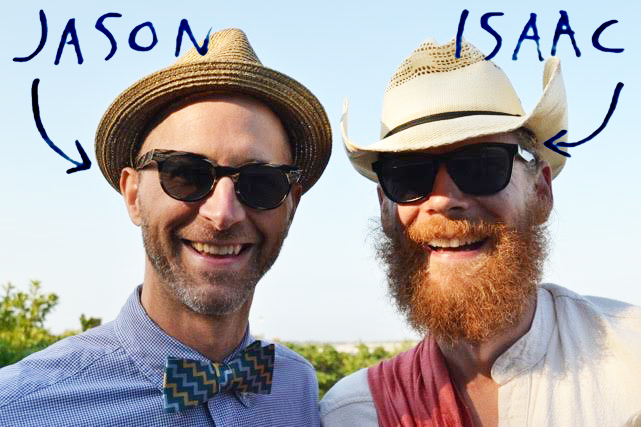 Isaac Eddy is very excited to return to the IA youth staff this year. He was conferee on Star through high school and met his wife, Lucia, while working as a pelican through college. Isaac has performed with the Blue Man Group for the past twelve years and now teaches theater at Johnson State College in Vermont. Check out his TEDx talk on the power of vulnerability in performance at isaaclittlejohneddy.com. Isaac has two kids who will be at IA this year, Hero, 3, and Aria, 8 months.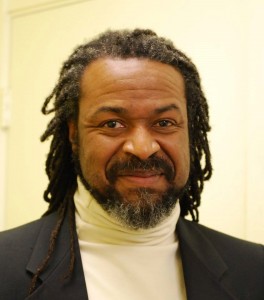 Rev. Leon Dunkley is a lifelong Unitarian Universalist. He is a graduate of the Starr King School for the Ministry and has served churches in St. Paul. MN and Silver Spring, MD. His first career was as a professor of music. He taught for seven years at Brooklyn College and at Duke University. He left the academy in 2005 to pursue the ministry. He is a baseball fan, a dog lover and an unapologetic beer snob (who doesn't take himself too seriously). He is a tireless advocate for joy, health, honesty and integrity.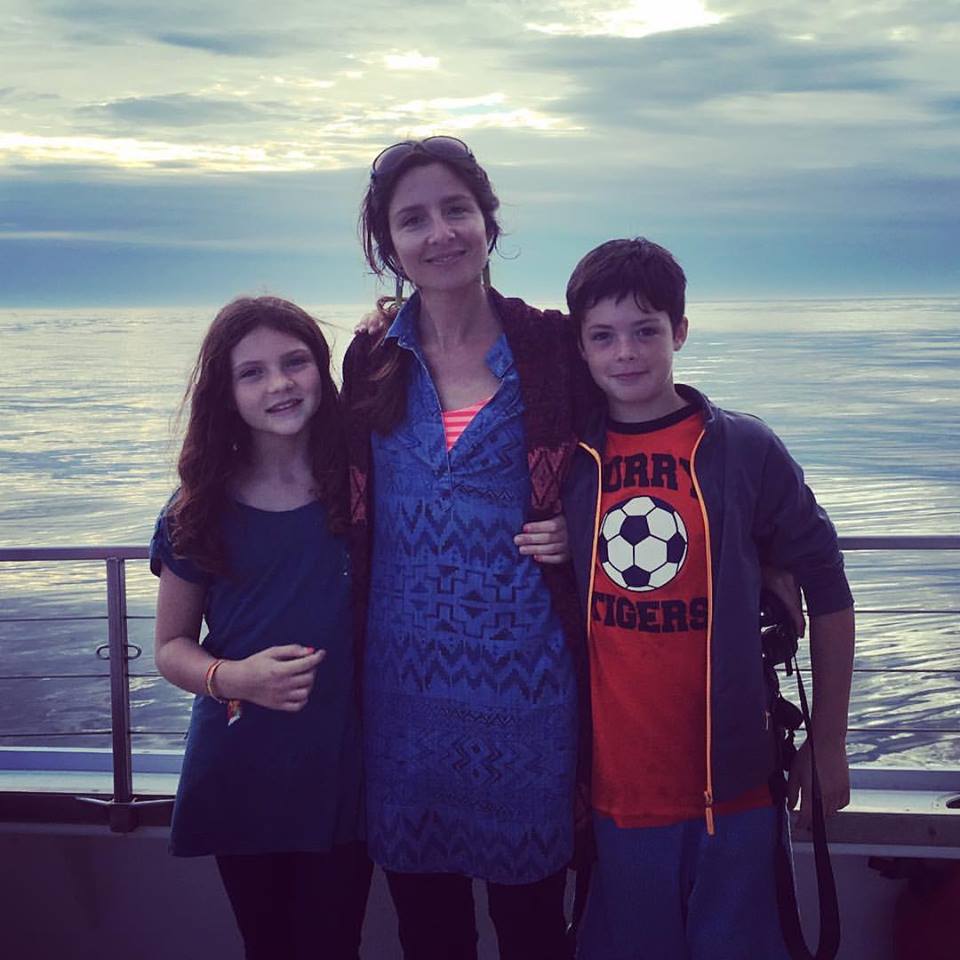 Amelia Forman-Stiles lives on a farm a tiny cabin in downeast Maine with her two amazing kiddos. She has her B.A. in Human Ecology from College of the Atlantic and plans on entering a Master's program next year for Human Sexuality. Amelia worked as a Pel for many years and this will be her second year as a conferee at I.A.