Music Workshop
Music at IA takes many forms. We have always welcomed a surprising number of talented instrumentalists to the conference and their talents are happily exploited in all sorts of times and places. The workshop, held every day from 3:30-5:00, is a choir, made up of anyone in the conference who likes to sing. Experience is not required, nor is the ability to read music, although experienced music readers are enthusiastically welcomed. Traditionally, we sing in chapel every morning, and often appear in the IA Follies, which is an all-conference talent show.
The music we sing varies from simple hymns to folk music to classical rounds to short anthems to African freedom songs to Broadway songs to original tunes written about Star to just about anything else you can think of. I deeply believe in the ability of virtually anyone to sing; to lend their voice to that of others in holding up everything that is good about life, and sharing it in song with everybody else. IA choir is a great place to try that out, whether it's for the first time in your life, or whether it's what you do all year long. Come and join your voice with ours and find out how much fun singing in a safe, non-judgmental, friendly atmosphere can be!
Beth and Stew Armstrong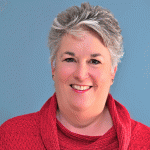 We are delighted that Beth and Stew Armstrong and will again be leading our music and chorus for IA 2018. With her indispensable husband Stew at the piano, Beth directs the IA choir, which sings every morning at services led by the minister of the week. Off-island, Beth Armstrong directs the Greater Tiverton Community Chorus and the Chorus of East Providence. Beth is a seasoned choral director who has taught music to students from 8 to 80.
---
Art Barn Workshop
All are welcome at the Art Barn, Star Island's arts and crafts studio with stunning sea views from every window! As "The Oceans" is our theme this week, we'll start right off creating mini-seascapes using a fiber technique called Needlefelting. We'll work with merino fiber especially in blues and greens.
Mid-week we'll use specialty paper and alcohol inks to create hand-dyed papers. Once dry the papers are dry, we'll use them to create intricate pen and ink drawings of North Atlantic sea life and Star Island motifs.
For a final session, we'll make felted Star faces and Earth globe ornaments with the remaining merino fiber!
The art barn workshops are geared to beginning artists as well as advanced. We all learn together. As always we'll have drawing materials, pastels, watercolor, drawing boards that can be borrowed daily for artists who would like to work independently or in addition to the Art Barn session.
Julia Morgan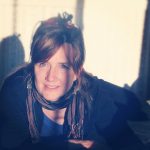 We are pleased to welcome Julia Morgan back as Art Barn leader. She is the illustrator of The Bear Who Missed the Boat, written by her good friend and fellow Shoaler, Portia Williams Weiskel. Julia lives in Williamstown, Massachusetts with three daughters (triplets in college), a dog, a cat, and three llamas. She teaches as an Adjunct Art Professor at Manchester Community College in Connecticut and shows her work nationally and internationally. She loves leading overseas Art and Culture trips particularly to Egypt, India, and Provence, France. Learn more about Julia's work at www.jmorganart.com.
---
Yoga
Yoga and morning stretch classes are designed for beginners all the way up to experts. All are welcome to attend! Lisa's classes will combine a warming flow with strengthening poses to open the heart and mind and deeply rejuvenating restorative poses to inspire profound listening and a fresh perspective. Classes also include deep relaxation, aromatherapy and meditation.
Lisa Weinert
Lisa Weinert is passionate about powerful voices and the potential of storytelling to heal and transform lives. She has worked with authors as a publicist, editor and agent for fifteen years and is the creator of the debut annual Program in Narrative Medicine at the Kripalu Center for Yoga and Health (save the date: July 9-14, 2017).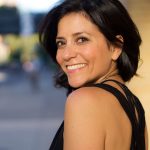 We are very excited that Lisa Weinert will rejoin us as the 2018 IA yoga instructor. Lisa is inspired by the power of storytelling to reveal and heal. She is the creator of "Narrative Medicine: A Cutting-Edge Approach to Healthcare" at the Kripalu Center for Yoga & Health, and offers workshops and online classes that integrate yoga philosophy with the craft of writing and publishing for The Authors Guild and Wesleyan University. Lisa is certified in restorative and therapeutic yoga (RYT-200). Her yoga classes combine a warming alignment based flow with deeply rejuvenating restorative poses to inspire profound listening and a fresh perspective. Her workshop is open to all bodies and abilities and will include deep relaxation, aromatherapy and meditation. Find out more at www.lisaweinert.com.