In addition to the morning theme talks, a number of workshops and activities are offered in the afternoon. This year's workshops are still coming together, but here are some examples of what has been available in the past:
Music Workshop and IA Choir
Music at IA takes many forms. A surprising number of talented musicians attend the conference and we happily exploit their talents. The Music Workshop, held each day from 3:30 to 5:00, is a choir made up of anyone in the conference who likes to sing. Experience is not required, nor is the ability to read music, although experienced music readers are enthusiastically welcomed. Traditionally, the choir sings in the chapel every morning and we often appear in the IA Follies, our all-conference talent show.
The IA Choir is a wonderful place to sing, whether you have never sung in your life or do it all year long. Come and join your voice with ours and find out what fun singing in a safe, non-judgmental, friendly atmosphere can be!
The music we sing ranges from simple hymns to folk music to classical rounds to short anthems to African freedom songs to Broadway tunes to original songs about Star to just about anything else you can think of. Beth deeply believes in the ability of virtually anyone to sing—to lend their voice to that of others—raising up all that is good about life and sharing it in song.
Beth and Stew Armstrong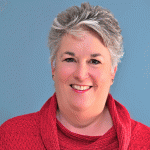 Beth Armstrong directs the IA choir, which sings every morning at services led by the minister of the week. Off-island, Beth has taught music to students from 8 to 80, and directs the Greater Tiverton Community Chorus and the Chorus of East Providence.
Stew Armstrong is a retired school administrator and former music educator who has taught band, chorus, and private instrumental lessons. He majored in piano in college and plays (or has played) trumpet and French horn. Stew sings in the Providence UU church choir and in both of Beth's community choruses, occasionally as a bass soloist. He followed Beth to Star Island in 1998 and has adopted it as his spirit's home.
---
Art Barn Workshop
This year the IA Art Barn will focus on re-purposing and transforming everyday materials that were produced for one-time use. Since our environment can't afford to absorb single-use items into landfills, we will give paper products, twine, metals, and plastic new lives by making functional and aesthetically pleasing objects and wares. We will incorporate other "found objects" on the island into projects and make drawings using charcoal from the remains of the bonfire. As always, art supplies will be available in the Art Barn for conferees to borrow and use for making art at any time!
At the end of the week, we'll hold our annual Art Auction that raises money for the IA Scholarship fund, so donations of art brought to and/or made at the conference are very welcome. Thank you in advance for sharing your talents!
Julia Morgan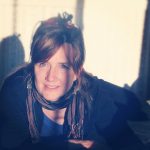 Julia Morgan teaches drawing, painting and sculpture at UMass Amherst and Mount Wachusett Community College when she is not at work in her studio. She also leads travel art courses to Taos, New Mexico, Provence, France, South India, and Egypt for adventurous artists and art lovers. Julia's 22-year-old triplets (college grads this spring!) grew up as IA kids and have worked as Pelicans on the island. Two of them, Annie and Amalia, will be here this summer as Kitchen Supervisor and Rounder! Learn more about Julia's work at www.jmorganart.com.
---
Yoga Workshop and Morning Stretch
Lisa Weinert's Yoga Workshop is open to all bodies and abilities. She says, "I combine a warming flow with strengthening poses to open the heart and mind and deeply rejuvenating restorative poses to inspire profound listening and a fresh perspective." The workshop also includes deep relaxation, aromatherapy, and meditation.
Lisa Weinert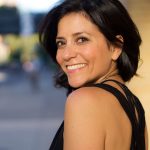 Lisa Weinertis inspired by the power of storytelling to reveal and heal. She is the creator of "Narrative Medicine: A Cutting-Edge Approach to Healthcare" at the Kripalu Center for Yoga & Health. She offers workshops and online classes that integrate yoga philosophy with the craft of writing, and her writings have been published by The Authors Guild and Wesleyan University. Lisa is certified in restorative and therapeutic yoga (RYT-200). Find out more at www.lisaweinert.com.